About Us
At George Haney & Son Inc, we are proud of our many decades of service to our surrounding community. Since the origin of the company in 1927, we have served the comfort HVAC market with the highest standards of excellence. This year we are celebrating 94 years in business!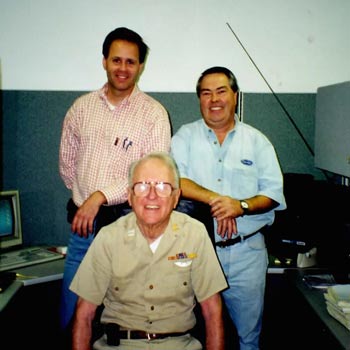 Whether it's a new installation with our factory trained crews or a service/repair with our NATE certified technicians, they will ALL provide the expertise your comfort requires. Our customers have come to expect a high standard of professionalism from our installers and service technicians. Our trucks are clearly marked with the company name and our field crew wears uniforms with our logo and name identifying them.
At George Haney & Son Inc we repair all equipment ranging from a basic room air conditioner to the most elaborate and sophisticated systems. Out motto is to literally "think outside the box" and we love nothing more than to creatively approach each project, custom designed to provide the most efficient and cost effective solutions for our customer. We humbly approach each day with the understanding that there is always something new to learn and we routinely share that knowledge with our customers.
We look forward to helping you with your air conditioning and heating needs and are pleased to service both residential and commercial markets. Our team is prepared to assist with Sales, Installation, and Service of a comfort system that is ideal for your home or business.
When it comes to your project, we know you want a dependable air conditioning and heating system that will provide you with Value as well as Comfort. We stand behind our name and will always strive to do our very best to accommodate your needs. For over eight decades George Haney & Son Inc has answered the call and you can depend on that!