Top Products for Your New Air Conditioning Installation
Need a new AC system? Get in touch with George Haney & Son, Inc. as your local Carrier Factory Authorized Dealer. We offer a full line of air conditioning systems for both residential and commercial applications. One of our highly trained staff members can direct you to what would be the best application/design for your home or office, and then schedule the new air conditioning installation job. Call us today for your free consultation and quote!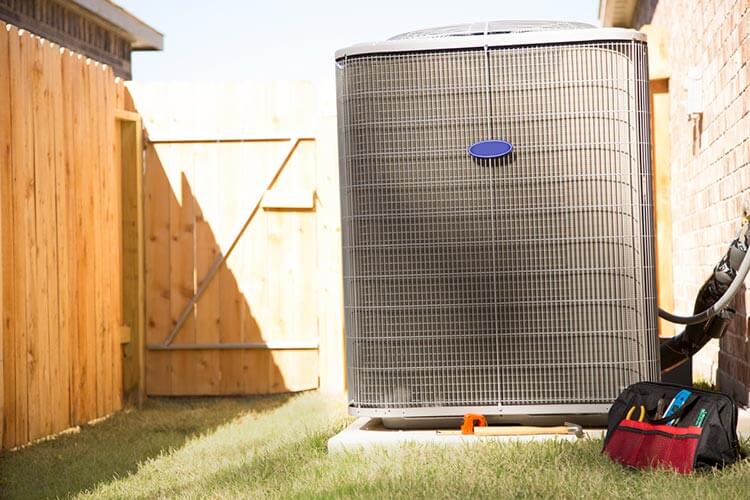 Central Air Conditioning Installation & Replacement
Whether you're building a new commercial space, you need your home's HVAC system replaced or any other air conditioning installation need, count on our team. George Haney & Son has performed countless AC installations, including central forced-air systems, ductless mini-splits and other specialized AC solutions.
Replacement Evaporator Coils & Fan Coils
Bad coils? Let us help. Carrier fan coils heat and circulate air in a forced air heating system, while evaporator coils work with a forced air heating and cooling system to condition the air for circulation throughout the home. When these components wear out, you may notice reduced system performance. We are always available to diagnose the problem and, if needed, help you choose the perfect coil to keep your system running for years to come.
Hybrid Heating & Air Conditioning Installation Packages
When you're looking to install a new HVAC system, be sure to ask us about our hybrid solutions! Carrier® HYBRID HEAT® Dual Fuel packaged products offer the combined comfort of gas heat and the efficiency of a heat pump, while packaged heat pumps provide efficient heating and cooling to your home. Packaged air conditioners efficiently keep you cool in the summer, and Carrier gas furnace/air conditioner packaged products add the warmth of cozy gas heat in the winter.
Contact Us for a Free AC Installation Quote
George Haney & Son would be happy to help design and install your new air conditioning system. Reach out to us today to discuss your cooling needs and we'll help you choose the best equipment for your space. Call us at (626) 577-4294 or fill out the form to get started!