Ductless AC & Heating Mini-Split Systems
Mini-split systems, commonly known as ductless AC or heating, have become one of our specialties here at George Haney & Son, Inc. We're proud to say we have installed and repaired hundreds of ductless air conditioning and heating systems throughout the area, and we are prepared to help with yours as well. Whether you need a new mini-split system installed or something has gone wrong with an existing unit and you need a replacement, we are the local ductless air conditioning and heating experts to call on.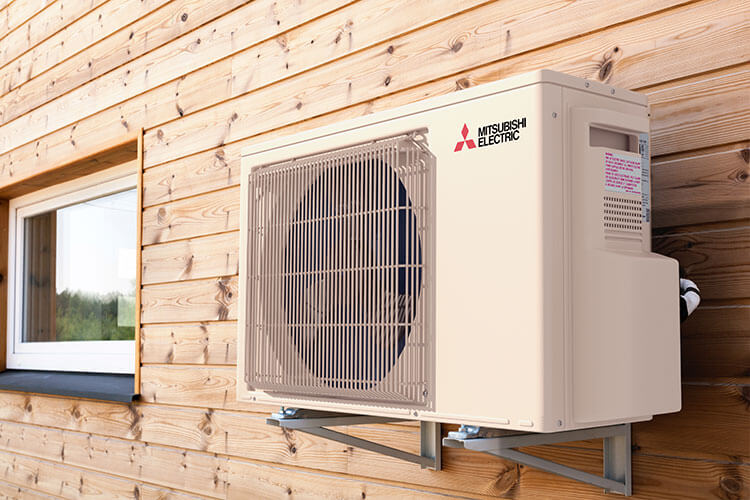 Benefits of Ductless AC & Heating Systems
Enjoy personalized temperature control. One major benefit of mini-splits is that each unit can be controlled individually. You can choose one temperature in a bedroom, for example, and another temperature in the home office.
Easily add HVAC to a new addition. When you need to add HVAC to a new space in your home, such as a converted garage or a bonus room addition, a ductless mini-split may be the perfect solution. Rather than dealing with the hassle of extending a central forced-air system with new ductwork and vents, you can simply install a mini-split!
Save money with superior energy efficiency. Ductless AC mini-splits are typically more energy-efficient than other HVAC options, such as a forced-air central AC system. This helps you save money on your energy bill in the long run.
When you come to George Haney & Son for help installing a new ductless AC or heating system, you can rest assured we will install the perfect size and model for your unique space. During your free consultation, we can measure the area of the space that needs a new unit, discuss products that fit the need and help you choose the ideal model for your new system.
Contact Us Today for a Free Quote
As ductless AC and heating specialists, George Haney & Son, Inc. is available to answer any questions about ductless HVAC and offer you a free quote for your new mini-split(s). Contact us today! Call (626) 577-4294 or fill out the online form and we'll get back to you shortly.