Thermostats, Indoor Air Quality Products & More
George Haney & Son, Inc. provides professional product recommendations and installation of all types of HVAC accessory equipment, including thermostats, indoor air quality products and other peripherals. We stock, sell and install products for both residential and commercial applications, so no matter your HVAC needs, we can help.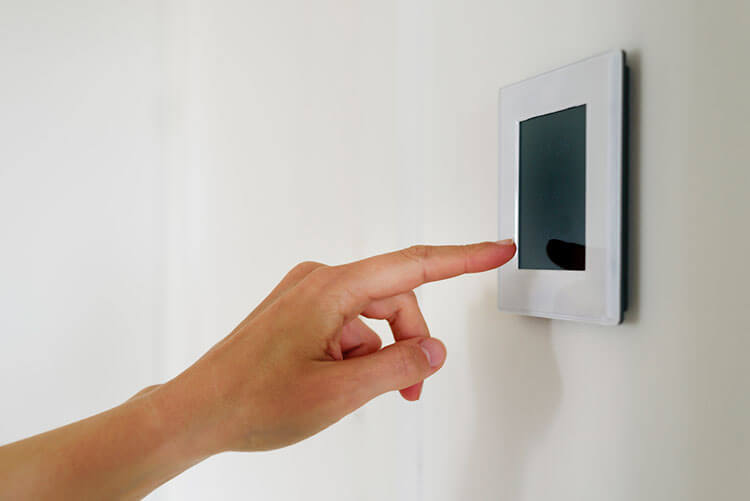 Thermostats & Other Temperature Controls
We specialize in high-quality HVAC control products, particularly from the experts at Carrier. As a Carrier Factory Authorized Dealer, we are familiar with all of the manufacturer's thermostats and control solutions, including wireless thermostats and Thermidistats™. The Thermidistat features "all-star Infinity Control", giving you precise control over temperature, humidity and indoor air quality, plus climate control scheduling.
Indoor Air Quality Solutions
Improve your home's comfort by enhancing indoor air quality. We can provide a professional assessment of the air quality and recommend targeted solutions to help you breathe easier indoors. Our popular air quality products include:
Humidifiers & dehumidifiers. Carrier offers a top-rated line of humidifiers and dehumidifiers, including whole-home systems and smaller units, to help you control moisture in your home or business. If your space is too humid or dry, these products are the solution.
Ventilators. Bring fresh air into your home or office more effectively than basic air filters can by installing a ventilator, which helps clean the air before it circulates within your living spaces.
UV purifiers. Advanced ultraviolet lamps eliminate germs and bacteria from the air, helping your family or employees stay healthy.
CO detectors. Our innovative carbon monoxide alarms measure and detect CO levels in the home to keep your family safe from this deadly gas.
Contact Us for a Free Consultation & Quote!
George Haney & Son can answer any questions you have about controlling your HVAC system and/or improving indoor air quality. We'll be glad to help you identify the best products for your needs and offer a free quote for professional installation. Call us today at (626) 577-4294 or fill out the form!