Our Reviews
George Haney & Son, Inc. is dedicated to providing our customers with the highest level of quality service. Our goal is to ensure every customer is 100% satisfied and willing to recommend us to their family and friends. Are you looking for service from the best HVAC company in the area? Request a free consultation and quote today by calling or filling out the form!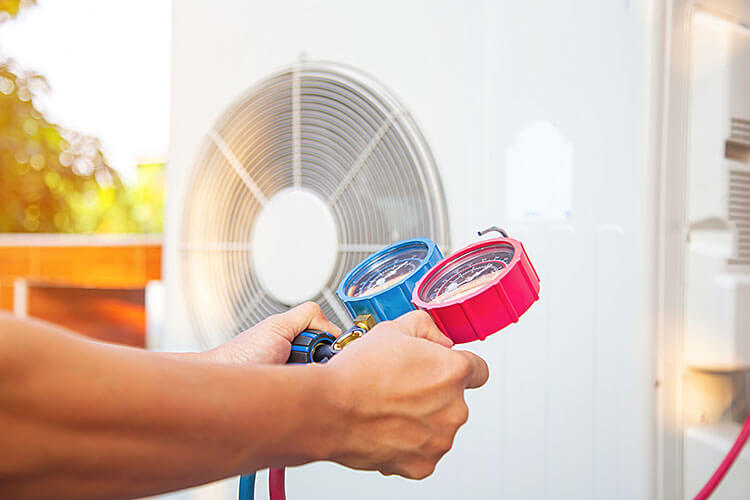 Average Review Rating
Average Rating: 5
Total Reviews: 6
List Of Reviews
By:
Jan Polchow
on
George Haney & Son Inc
An incredibly knowledgeable technical staff. The sales person arrived ready to assist. He provided constructive ways to add efficiency to reduce utilities bill by providing a value add system. The technicians were polite and diligent. Support and service have been beyond expectation.
Strongly Recommend.
By:
Amber Zadravecz
on
George Haney & Son Inc
George Haney & Son is one of the best AC and heater repair companies in town. They came and replaced my AC unit immediately when the heat wave came and my old AC unit quit working and couldn't be repaired. Their service technicians are a pleasure to work with and worked long hours to get a new AC unit installed for us as soon as possible.
Very reliable and knowledgable company! I will continue to recommend them to my family and friends!
By:
Doctorc33
on
George Haney & Son Inc
Finally, a heating/AC company that is honest, on-time, highly motivated, professional, courteous, and works with the customer to minimize costs! Their technician Sevag was very impressive, climbing up and down to the roof performing tests to find the problem, fix the AC and charge me only the minimum. Highly recommended.
By:
Raven Lewis
on
George Haney & Son Inc
For 14 years, GH&Son has been my go to company for all things heat and a/c. If it wasn't for the fact I sold my house, I'd continue to use this fabulous service. All personnel, from those answering the phone to those doing the physical labor in my attic, were professional and knowledgeable and always on time. I highly recommend GH&Son.
By:
Dav n Deb
on
George Haney & Son Inc
My 28yr. old HVAC system needed a $600.00 venting motor, of some sort, that had failed. Rather than spending money on an old system, I began researching furnaces and getting bids on my project. Layman Lockwood of Haney & Son offered and explained various options for a new system. His knowledge of the equipment, as well as of the industry, was far superior to any of the other company bids that I got on my project. Also Layman's bid fell in the middle, within a few dollars of all the rest. His workmen were experienced craftsmen that finished the job in a timely manner and well within budget. Could not ask for a better company to do business with! Having worked in the trades for many years, I'd recommend anytime, going with these guys for your repair or replacement.