Expert HVAC Maintenance Services
George Haney & Son, Inc. has provided local homeowners and businesses with HVAC maintenance plans since our founding in 1927. Our customers choose us to maintain their systems because we are highly trained, and we've seen it all. We service all makes and models of heating, cooling, ventilation and indoor air quality equipment, so you can rest assured we will be able to service your system with excellence.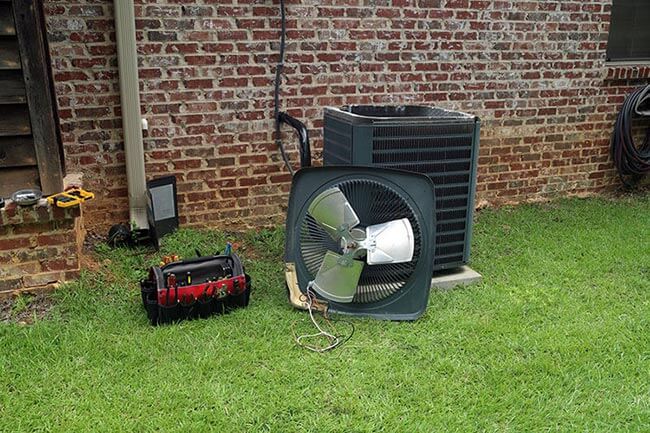 We are NATE Certified and we are proud to be a Carrier Factory Authorized Dealer. If you're searching for an HVAC company to contract with for your routine HVAC needs, reach out to George Haney & Son today for a quote for your customized plan.
Why Choose Our HVAC Maintenance Plan
Our customers have come to expect a high standard of professionalism from our technicians and installers. George Haney & Son offers elite service every step of the way. Our trucks are clearly marked with our company name and our field crew members wear uniforms with our logo and name. These work trucks contain a large inventory of parts and materials to repair most equipment on the same visit, so you don't have to wait for us to come back to repair any issues. We do it on the spot!
Sign Up for a Maintenance Agreement
George Haney & Son offers preventative maintenance agreements for both residential and commercial customers who are looking to maintain optimum performance from their HVAC systems. During a routine visit, we perform a comprehensive system tune-up, including changing out dirty air filters, checking refrigerant levels and other maintenance tasks.
Our maintenance agreements are priced at a reduced labor rate to keep your system operating with far fewer breakdowns during peak use. This saves you money in the long run by staving off costly repairs.
Contact Us Today for a Quote
George Haney & Son is proud to offer HVAC maintenance you can rely on. To request a quote for a personalized plan, contact us today. Call (626) 577-4294 or fill out the online form to request a quote.